Dell a buy on AI and bolstered demand: 5 big analyst picks By
2023-09-19 19:20:11
1078
-- Here is your Pro Recap of the biggest analyst picks you may have missed since yesterday: an Overweight initiation for Super Micro Computer, and upgrades for Dell, CVS, , and Rackspace Technology.
InvestingPro subscribers got this news first. Never miss another market-moving headline.
Dell upgraded to Outperform
Dell (NYSE:) shares were rising nearly 2% pre-market Tuesday after Daiwa Securities upgraded the PC maker to Outperform from Neutral and raised its price target to $80.00 from $50.00, as reported in real time on InvestingPro.
The analysts noted that Dell's Q2/24 earnings report last month exceeded consensus expectations with strong revenue of $22.9 billion, which beat estimates by $2.1B. EPS, at $1.74, also came in better than expected, driven by higher revenue, lower component costs, and cost control, says Daiwa.
The analysts wrote that the recent macro demand slowdown appears to be easing, and argue, "Two new big positives are macro tech demand improving and AI sales ramping, both aid long term growth potentials" - including a $2B order pipeline for Dell's PowerEdge 9680 server.
The move follows two recent Dell downgrades after a big earnings-powered share run-up early this month, with Barclays in particular arguing that AI may not be enough to offset ongoing macro pressures.
Overall, the stock is up nearly 70% year to date, and was recently changing hands at $70.46 in the premarket.
Evercore stamps Outperform on CVS Health
CVS Health (NYSE:) was upped to Outperform at Evercore ISI on Tuesday with a slightly raised price target of $83.
The analysts wrote that they "see operational issues improving and an attractive current valuation" at the drugstore behemoth, adding:
"CVS, like many MCOs [managed care organizations], is a complex organization, and we see a number of factors swinging in a positive direction, pointing to both a higher degree of confidence in mgmt's outlook as well as supportive of higher valuation."
Wolfe Research also upgraded the name to Outperform last week.
Shares were recently rising 1.4% to $71.67 in premarket trading.
Super Micro Computer started with Overweight at Barclays
Barclays initiated coverage on Super Micro Computer (NASDAQ:) Tuesday with an Overweight rating and a price target of $327.00.
The analysts see strong growth potential for the company thanks to its robust AI server offerings, which they believe will lead to strong revenue growth over the next few years. The analysts added:
"AI/GPU rack-scale accounted for 52% of total SMCI's C2Q23 revenue, and we think AI rack-scale will account for 70% in FY24 and over 80% in FY25, as AI servers' ASP are 25x the price of general purpose compute servers with similar GM profiles."
Shares were recently climbing some 2.4% premarket.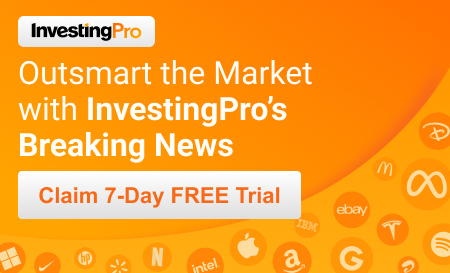 Globus Medical upgraded on cheap valuation
Globus Medical (NYSE:) shares gained 1.7% pre-market Tuesday after Stifel upgraded the medical device maker to Buy from Hold with a price target of $61.00, down $4 from the prior one.
The analysts said Globus' valuation is discounted thanks to the market's "pessimistic view" of its recent merger with (NASDAQ:), with the combined company's valuation well below historical levels for both standalone entities.
They elaborated that their modeling valuation work suggests GMED shares currently discount a "majority of the integration risks (though not fully)" and said their prediction is as follows: "initial guidance sets a conservative bar, GMED navigates dislocation better than valuation suggests, numbers move higher, and the multiple follows."
Shares were recently trading at $52.48.
Rackspace Technology} upgraded to Outperform
Rackspace Technology (NASDAQ:) was riding high Tuesday after Raymond James upgraded the cloud computing name to Outperform from Market Perform with a price target of $3.50.
The analysts are heartened by the company's turnaround in the past year, writing:
In the last 12 months, the management team has changed over, reorganized the business, and changed its strategic direction. These changes are still in motion, but we believe the adjustments are taking hold and will push the company back toward previous levels of revenue and EBITDA in the next 12-18 months.
Shares were up more than 9% premarket in recent premarket trading.
In fast-moving markets, every second counts - and InvestingPro subscribers are always one step ahead with lightning-quick updates.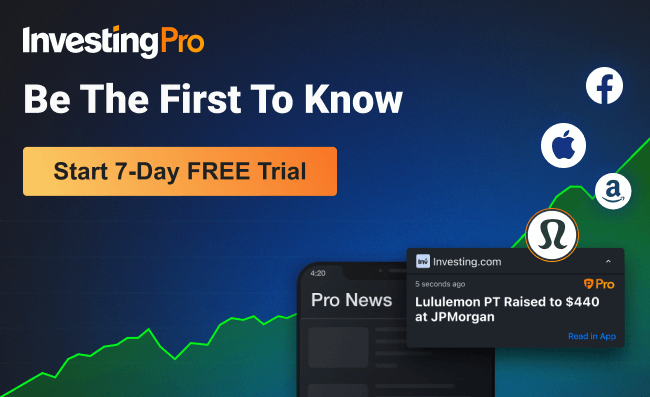 Statement:
The content of this article does not represent the views of fxgecko website. The content is for reference only and does not constitute investment suggestions. Investment is risky, so you should be careful in your choice! If it involves content, copyright and other issues, please contact us and we will make adjustments at the first time!
Read more